Original Artwork or Fanart? - Whatever pleases me.
For some it is easy to take a place. They work exclusively on originals, or remain consciously a hot-blooded fan and praise what they love. For a very long time I was one of the fans, but with time the dream of creating my own worlds and characters grew - just like when I was a teenager. I return to my roots, but never close my eyes to an imaginative fandom.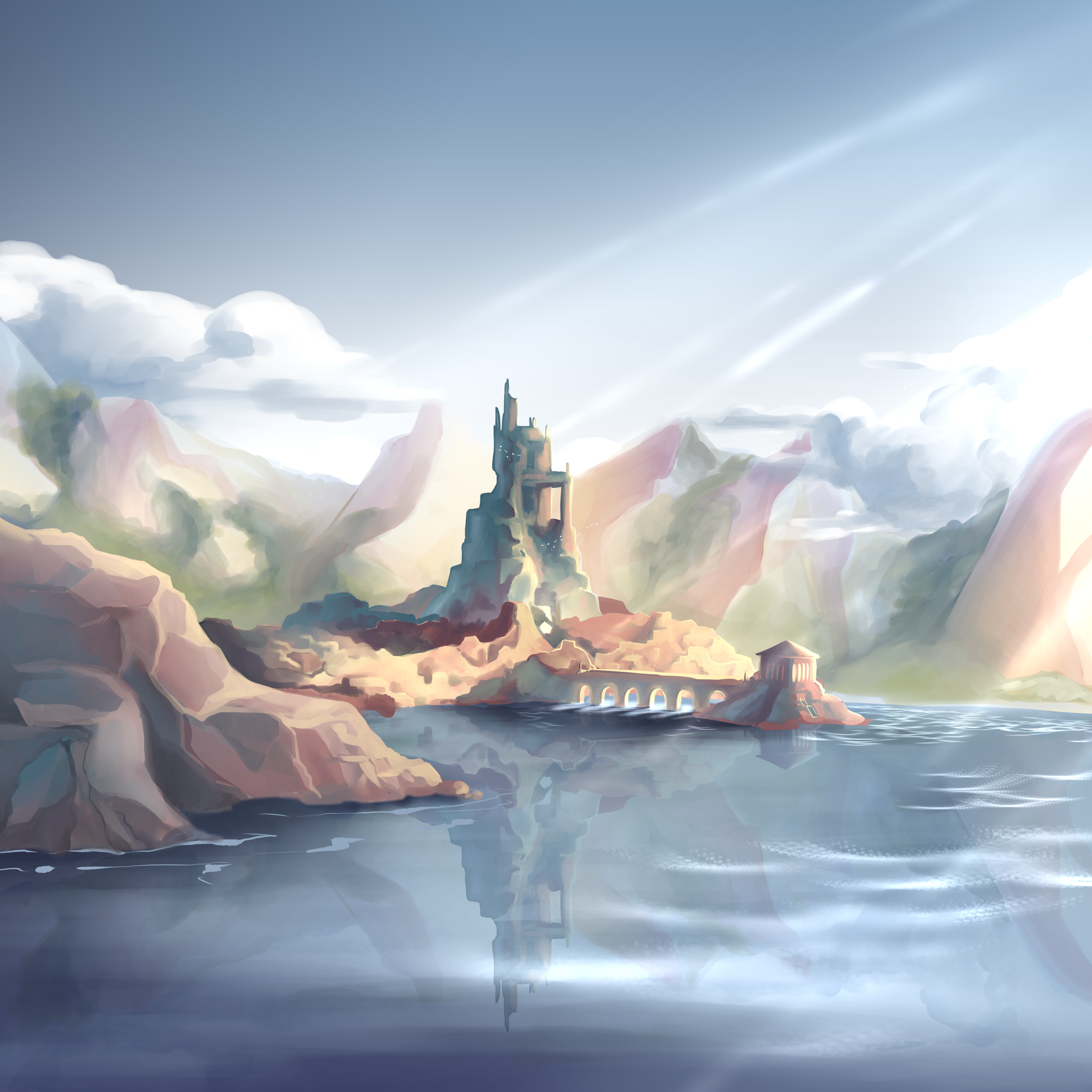 If you get a second chance, grab it! - Join Janika in her journey to find her destiny in an undiscovered and unknown world called Hel. A webcomic full of Magic, Love and many beautiful people who invite you to dream.
How is an artwork created?
In the stream on Twitch you can actively watch me designing and creating my artworks.
Did you know?
Since 2018 I am an active Patreon Creator and spoil my supporters every month with Artwork, Early Insights, Sketches and Comic Pages.

Honey Drops, Honeycombs and Honey Pots - the honey family is colorful and sticky. Exactly as I like them!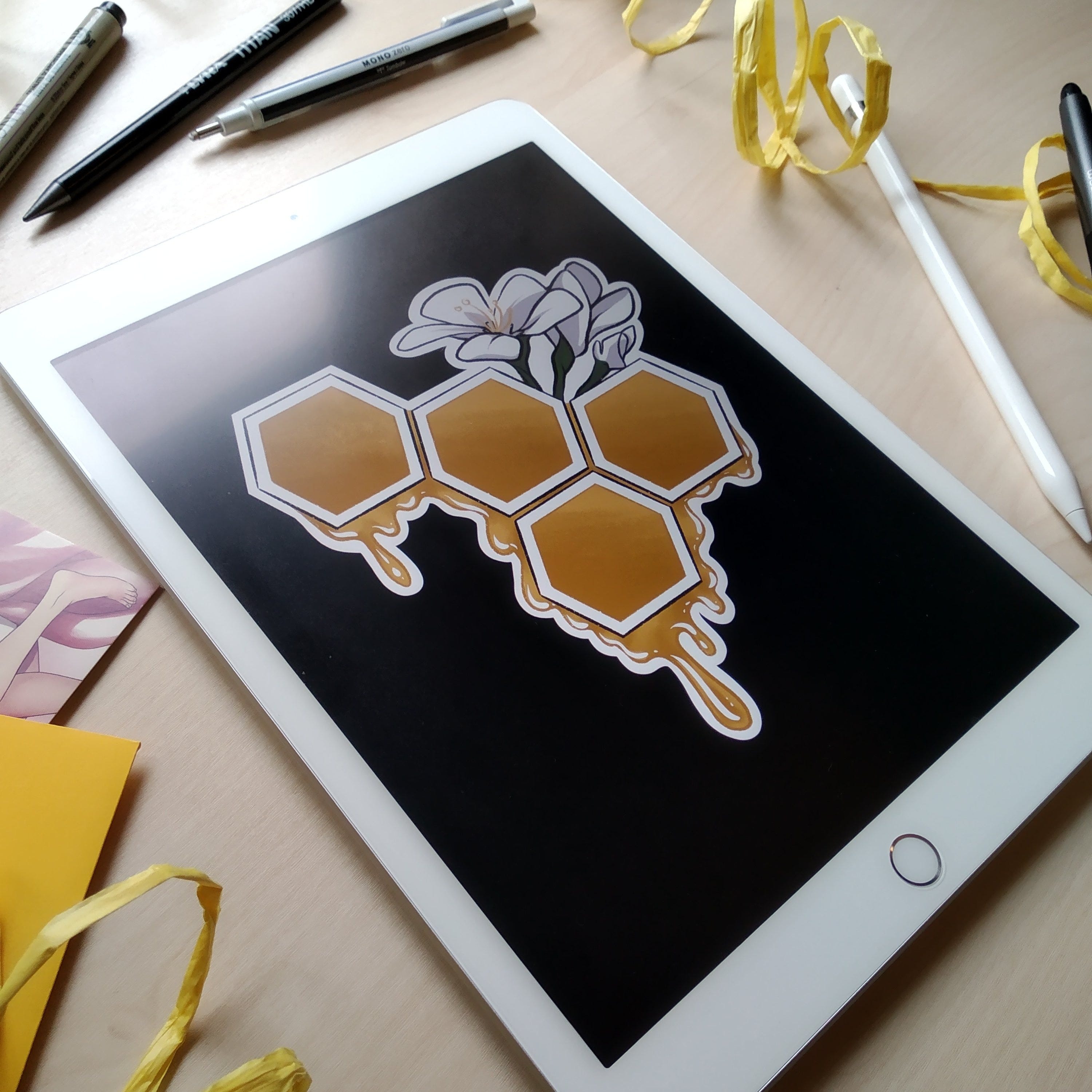 In June 2020 I published the first episode of my webcomic - Shining Hel. It is a long-running project on which I have been working since the beginning of 2019.
In close contact with my customers I transport their wishes and visions on digital paper. I work for private and commercial clients. For further information please send me an e-mail to [email protected]
My goal is to stay in constant creative exchange with followers, friends and colleagues. A dead end describes the end of a story only when the protagonist stops turning around to explore another path. We are all the protagonists in our own story - let's create it in a way that reflects our personality.